Date: 20th-26th November 2017 | Time: Variable
Venue: KM Conservatory of Music + IndiEarth XChange | Event Type: Music / Workshop
12 lucky artists or bands will be shortlisted by an international jury to participate in the Indie100 Program, which features a line-up of practical workshops, recording sessions, and showcase opportunities.
Note: Bands must be available for one of the recording days and for the showcase.
Click Here to check out the Indie100 India 2016 Final Album at Bandcamp 
-----
Program Schedule
Nov 20th - KM Conservatory of Music, Auditorium
TBA | Introductions and Pre-Production Session with Producers
Nov 21st - KM Conservatory of Music, Studios
All Day | Pre-Production Sessions

Nov 22nd - 24th - KM Conservatory of Music, Studio 1 + 2
All Day | Recording Sessions
Nov 25th - IndiEarth XChange - The Park Chennai
All Day | Industry Interaction
Nov 26th - IndiEarth XChange - The Park Chennai
Showcase | Performances for Industry Professionals
---
Who Can Apply?
- The program is aimed at unsigned young aspiring musicians 
- Bands must be from India, and must have a selection of original material ready to be recorded (no covers allowed) and must not have taken part in the Indie100 India 2017 edition
- Bands must be available for at least one of the recording days and the final showcase. It is advised that bands are available for all workshop sessions also to get the most out of the experience. 
---
What opportunities will the selected bands be entitled to?
- Selected bands will be produced, recorded, mixed and mastered by top Australian and Indian music producers
- Artists will have the opportunity to work with renowned names in the international music industry
- Artists will have the opportunity to showcase onstage at IndiEarth XChange 2017 and receive valuable feedback from global music buyers and festival organisers
- Bands will have their material recorded in a state-of-the-art facility, fully equipped, high-end recording suite
- The recorded and mastered tracks will be posted to Bandcamp 
- The tracks will be released for worldwide distribution, with copyrights remaining exclusively with the artists
- Each member of the selected bands will also receive a free XChange Pass 2017, giving them access to music performances, film screenings, workshops, conferences and more
Meet The Producers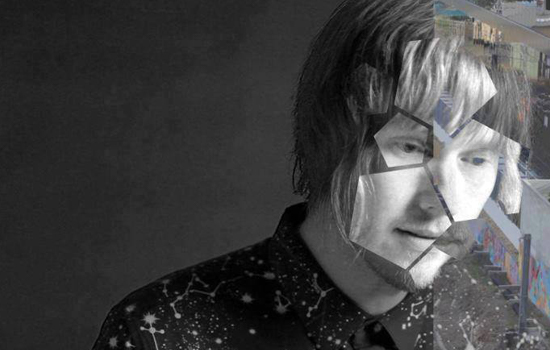 Dan Pratt
A producer and production instructor for Queensland University of Technology with years of experience touring internationally with his band, and facilitating rock/electronica music programs in high schools.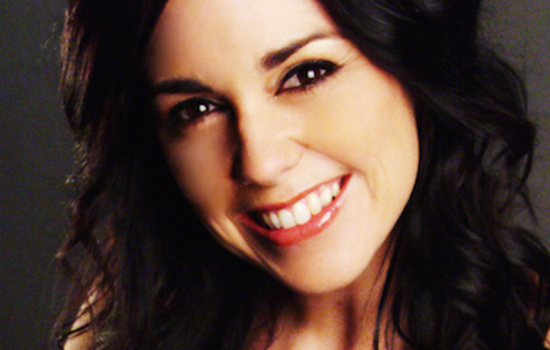 Dr. Kristina Kelman
A lecturer in Music and Sound with 23 years of experience working both as a professional musician and as an educator.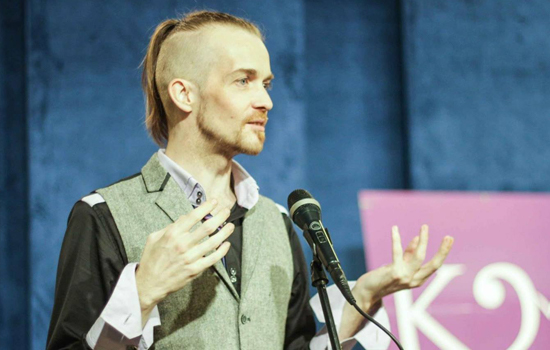 Dr. Adam Greig
An active performer, researcher and musicologist who specializes in performing early 20th Century French repertoire as well as contemporary electro-acoustic music.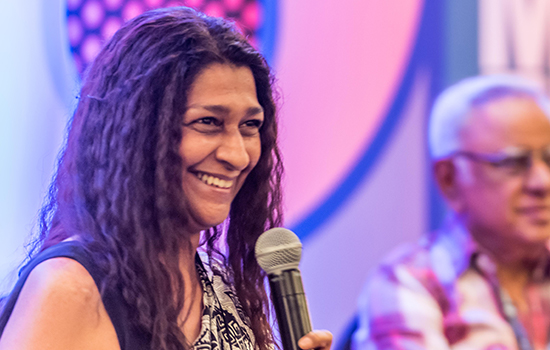 Sonya Mazumdar
Founder/CEO of EarthSync - a music production house and award-winning documentary film producer - and founder of IndiEarth XChange - the annual trade event in India for independent music, film and media.
How To Apply?
1. Have the following details ready:
At least 3 links to previous tracks, or tracks to be recorded
Links to active Social Media – SoundCloud, YouTube Channel, Facebook etc
Electronic Press Kit / Band Biography 
2. Click on the button at the bottom of the page - the submission fee is Rs. 800 (per application)
3. After you make the payment, you will be directed to the Online Submission Form
4. Fill in the form, and submit it!
Please note:
1. No submissions will be considered beyond the deadline date of November 7th, 2017
2. Jury selection is final
3. Bands will be required to make their own travel/accommodation arrangements in Chennai
4. Bands must bring their own instruments to the recording
5. Basic back line will be provided (drums, and guitar amps)
6. Fees are non-refundable. 
7. For further inquiries, please contact us.